Home > Company > Promotion Center > News
Ceragem Health & Beauty Appointing CEO Lee Gyu-cheol of Ceragem as Its CEO (Concurrent Positions)
2017-05-31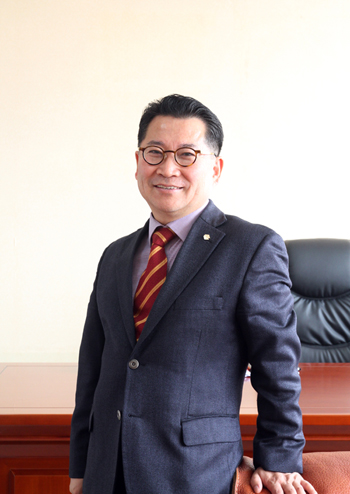 The global cosmetic brand Ceragem Health & Beauty announced on May 25th that it appointed CEO Lee Gyu-cheol of Ceragem as the CEO of its Qingdao and Korean branches (concurrent positions).
The newly appointed CEO Lee Gyu-cheol studied business law as well as international economic law in both Japan and China. He was responsible for managing Ceragem`s Chinese branch for ten years beginning in 2007 with excellent leadership in practicing theory and on-site management. As the Director of Ceragem`sFuture Strategies Division, he helped overcome business challenges and stimulate Ceragem`s rebirth. To ensure Ceragem`s efficient global business administration, he was actively engaged in implementing fair business practices and promoting a global human resource program.
CEO Lee Gyu-cheol noted in his inaugural address held in Qingdao, China, "He will help transform Ceragem Health & Beauty into a global cosmetics brand and achieve its visions and goals with clear communication." He emphasized that he would do these with "immense sense of responsibility."
CEO Lee Gyu-cheol studied business law at the graduate school of Waseda University and international economic law at East China University of Political Science and Law. He has served as the Director of the Korea-China Commerce Law Center at Shanghai Brilliance Law Firm, the International Advisor to Chungcheongbuk-do Province, a member of the International Cooperation Committee for Daejeon, an advisor in Northeast Asian laws for the Ministry of Government Legislation, and a member of the National Unification Advisory Council. He has also served as a visiting professor at Shanghai International Studies University for 15 years. He is an expert in corporate law of China, Korea, and Japan, publishing 18 books discussing Chinese economic and commercial law to the challenges of Xi Jinping and China. After starting oversight of Ceragem`s Chinese branch in 2007, he has served as the CEO of Ceragem and Ceragem Korea since May 2016.
After its establishment in 1998, Ceragem, with its unique experience-oriented marketing, has maintained a large following from customers in over 70 countries including Korea, China, and India, as well as many European countries and, with the philosophy of "fair business administration," Ceragem has pursued changes and innovations for its revitalization. Its major businesses have expanded to cover diverse brands including Shelax (individual thermal heat massagers), Naviel (women`s health care), Club Balance 5 (beauty, health, and diet), and Ceragem Health & Beauty (global cosmetics).