Home > Company > Promotion Center > News
Ceragem 2018 Global Strategy Conference
2018-02-26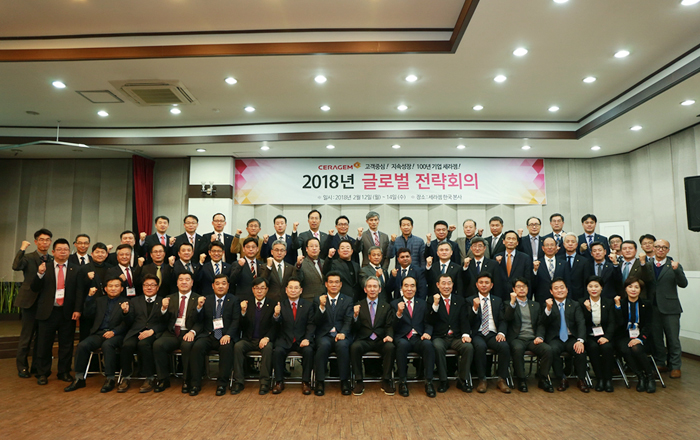 Ceragem, the global health care specialist, held the 2018 Global Strategy Conference for 2 nights and 3 days from Feb. 12(MON) to 14(WED), 2018.
About 100 officers and employees in overseas offices, Global Business Department and Korea Business Department joined the conference held in the Ceragem Headquarterin Korea, including Chairman Lee Hwan-seong and the Associate President Kim Sang-sik.
The Strategy Conference started with the opening address by the associate president Kim Sang-sik and comprised the lectures and case presentations focusing on 3 key visions, `customer orientation, sustainable growth and the enterprise for further 100 years`.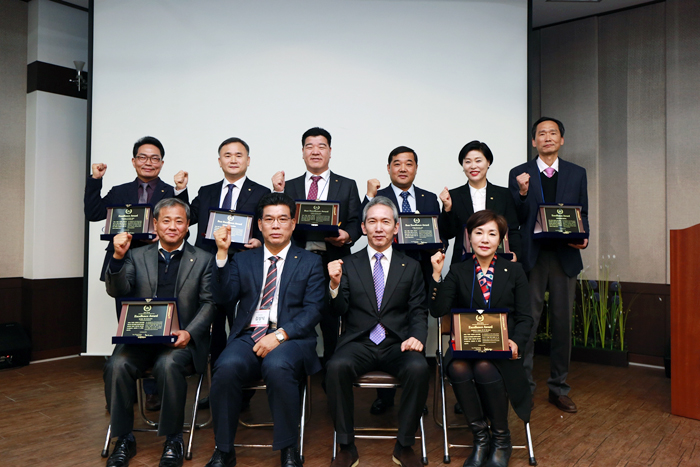 The programs included the awarding ceremony for the offices realizing the good achievement in 2017, global business directions and goal settings for 2018, 5-year plan for the office in China, core strategies for the office in India, operation cases of global offices and the signing ceremony on the goals for 2018.
The Strategy Conference was the opportunity for Ceragem to establish the visions and goals for sustainable growth as the global leader and to confirm its potential for growth.
The associate president Kim Sang-sik emphasized, โ€œCeragem shall secure reliability and recognition from the customers and the community through the righteous management and I hope all officers and employees of Ceragem put every endeavor to make Ceragem the enterprise for further 100 years through the progressive participation.โ€


๏ปฟ