Home > Company > Promotion Center > News
Ceragem won a Citation from the Prime Minister in the 2018 Fair Trade Day
2018-04-06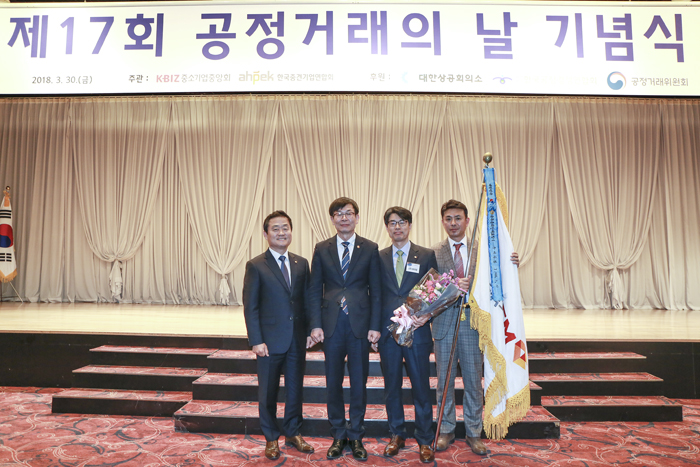 Ceragem announced that it won a Citation from the Prime Minister in a ceremony celebrating the 18
th
Fair Trade Day organized by the Fair Trade Commission and supported by the Korea Chamber of Commerce, the Fair Competition Federation and the Association of High Potential Enterprises of Korea.
The ceremony was held at the Korea Federation of Small and Medium Enterprises on the 30
th
to celebrate the 18
th
Fair Trade Day.
The Awards were established to be an opportunity for securing a fair market system and establishing a culture of voluntarily complying with fair trade principles by rewarding those who contribute to the development of the fair trade system and the expansion of win-won cooperation among enterprises and voluntary compliance with fair trade principles.
Ceragem implements franchisees training every month, including sharing good cases for win-win cooperation with franchisees, and pays the contact fees within one week. Moreover, Ceragem does not request franchise fees and royalties from franchisees.
Franchisees can select their own contractors for interior work and Ceragem secures the business areas for each franchisee. Ceragem won a Citation from the Prime Minister for recognition of its contribution to the expansion of a win-win growth culture including the reduction of relevant costs.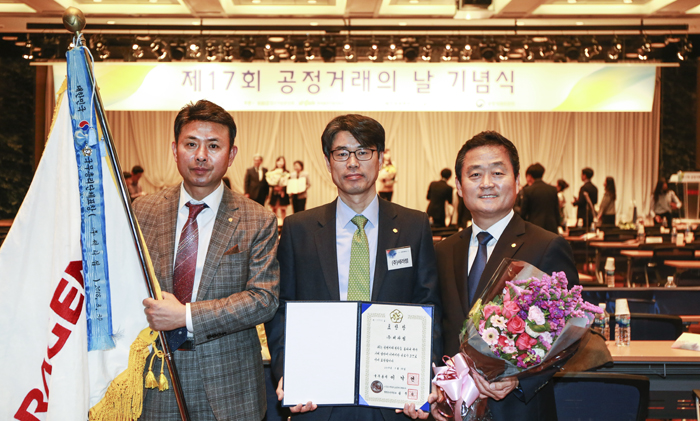 An official of Ceragem said, β€œCeragem continues to endeavor to be an exemplary enterprise in the industry through transparent and ethical management for achieving mutual growth through win-win cooperation between enterprise and franchisees. Ceragem is dedicated to further bolstering the fair trade order."
Ceragem, established in 1998, is a global health care specialist established in about 70 countries around the world. The key products of Ceragem include `Master V3`, the thermal spine massager for home application, `Youridm`, the total body care medical device relieving muscular pain, `Lady`, the total skin care medical device enabling easy skin care at home. The main business lines are `Shelax`, `Naviel`, β€˜Club Balance 5' and `Health & Beauty`.