Home > Company > Promotion Center > News
Ceragem`s Chairman, Lee Hwan-seong Participates in Economic Delegation Hosted by Korea Chamber of Commerce & Industry in Indonesia
2017-11-20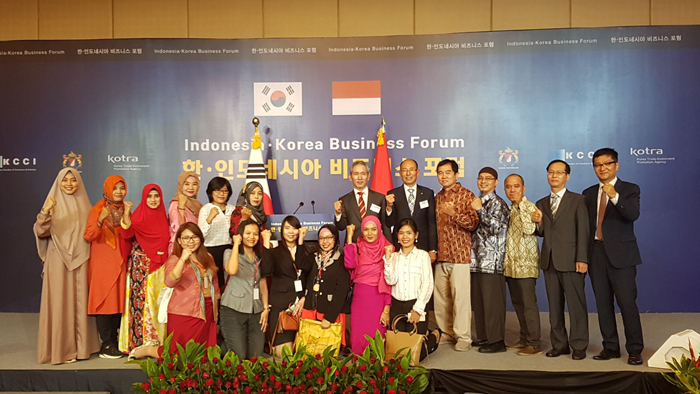 Ceragem, the global healthcare company, participated in the state visit to Indonesia as a member of the economic delegation of President Moon Jae-in(hosted by Korea Chamber of Commerce & Industry), which was held from the 7th (Tue.) until the 10th (Fri.)
A total of 98 Korean companies and organization executives participated in this economic delegation to Jakarta, Indonesia, consisting of 22 conglomerates, 15 medium enterprises, 26 small and medium enterprises and 24 public institutions and associations, including Ceragem`s chairman Lee Hwan-seong, and key personnel from CJ, Samsung Electronics and Hyundai Motors. From the Indonesian side, key personnel from the economic world including the minister of Economic Coordination, president of Chamber of Commerce and Industry and chairman of Economic Cooperation participated.
From 2013, Ceragem participated as a member of economic delegations to ten countries, including China, India and Germany, and is a global healthcare company that has expanded its operations to around 70 countries. The Indonesian market was first entered in 2003 and through the experiential marketing of its main product, the automatic thermal massager for the spine, it settled stably in the domestic market and made pioneering efforts to expand the domestic medical device market expansion.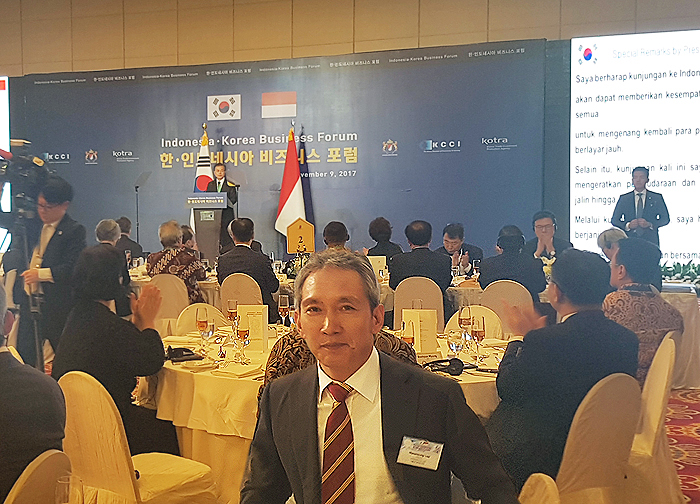 Chairman Lee Hwan Seong commented that โ€œthe Indonesian branch of Ceragem, based on experiential marketing centering on customers, is gaining trust in Indonesia and is growingโ€ and that โ€œfrom now on, based on the management philosophy of precision management, will seek endlessly for new opportunities, thereby developing into a company that leads the health culture across the world.โ€
Meanwhile, based on the managementguidelines of experiential marketing and `precision management`, Ceragem is constantly pursuingchange and innovation for re-establishment and reform. As its main projects, it possesses SHELAX, athermal massager project brand, Naviel, a women`s healthcare brand, Club Balance 5, a beauty/heathcare/diet brand, and Ceragem Health & Beauty, a global cosmetics brand.